Book 2 and Primary Tin Whistle Bundle
Elevate mastery with the 'Dynamic Irish Mastery Combo.' Iconic tunes and whistle prowess combined for ultimate expertise. Unleash your Irish music journey today with proven learning and vibrant CD!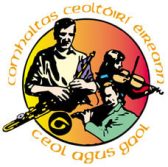 Proudly endorsed by Comhaltas Ceoltóirí Éireann. Our books align with their mission to preserve and promote Irish traditional music and culture."
Elevate Your Expertise
Elevate your musical prowess with the "Dynamic Irish Mastery Combo," featuring "Irish Traditional Session Music, Book 2" and the "Primary Tin Whistle Tutor." In Book 2, delve into 64 renowned tunes that span styles and levels, while the comprehensive tin whistle tutor equips you with mastery over this captivating instrument.
This exclusive bundle empowers your journey from intermediate to advanced, offering a comprehensive approach to Irish music. Whether you're seeking to conquer intricate melodies or master the enchanting tin whistle, each resource is designed for seamless learning. With user-friendly layouts, wire-bound convenience, and a free CD enhancing the experience, this bundle is ideal for both learners and teachers. Step into the realm of expert Irish music with the "Dynamic Irish Mastery Combo," and let your musical journey soar.
Book Details
| | |
| --- | --- |
| Weight | 650 g |
| Dimensions | 279 × 210 × 20 mm |
| ISBN | 978-0-9932213-1-6, 978-0-9932213-2-3 |
| Edition | Ed 1 |
| Format | Ppaerback & Wire Bound |
| Pages | 163 |
| Langguage | English, Irish |
Benefits and Features Of Our Books
Clear Musical Pathways
Navigate effortlessly with our user-friendly music notation layout, simplifying your journey to mastering Irish tunes.
Flexible Learning Anywhere
Our wire-bound design ensures easy placement on any surface, keeping lessons accessible and hands-free for immersive learning.
Inclusive Learning Resources
Empower multiple instrument learners with comprehensive finger-scale charts, accommodating diverse musical explorations.
Empower Harmonic Creativity
Elevate your ensemble skills with chord progression symbols, enabling harmony players to contribute to melodic excellence.
Foundations of Mastery
Embrace the essentials of music theory seamlessly, laying the groundwork for a comprehensive grasp of Irish traditional music.
Universal Learning Companion
Crafted for both learners and educators, our resource adapts to your role, fostering a shared journey of musical exploration.
Harmonious Learning Fusion
Unveil the richness of Irish music by blending traditional ABC notation with staff notation, enriching your musical understanding.